Harmonia
Welcome to Harmonia, a growing, aspiring community where designers can showcase their work, discover new designers, help others and work together as a whole because it's not always fun being a lone warrior. We have a variety of different designs to browse through and encourage new members and ideas.
Recents news and updates
Release 0.8

Posted by Vizune on 2013-05-29 11:04:27 CDT
I am calling it release 0.8 because we are so close to becoming the first release. Members can now submit Forum Signatures and Desktop Wallpapers. I am also planning on members being able to post their own Website Designs and tutorials next along with a new website design featuring Harmonia's new mascot.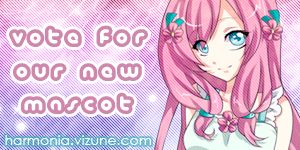 2 new members: Ka Moon DNA and Nise
New pages: Vote for mascot, Signatures and Wallpapers.
20 new avatars by Linzz and Cali
14 new signatures by Sasha, Ethiwen and Linzz
1 new wallpaper by Sasha
tell a friend :: comments 0
---